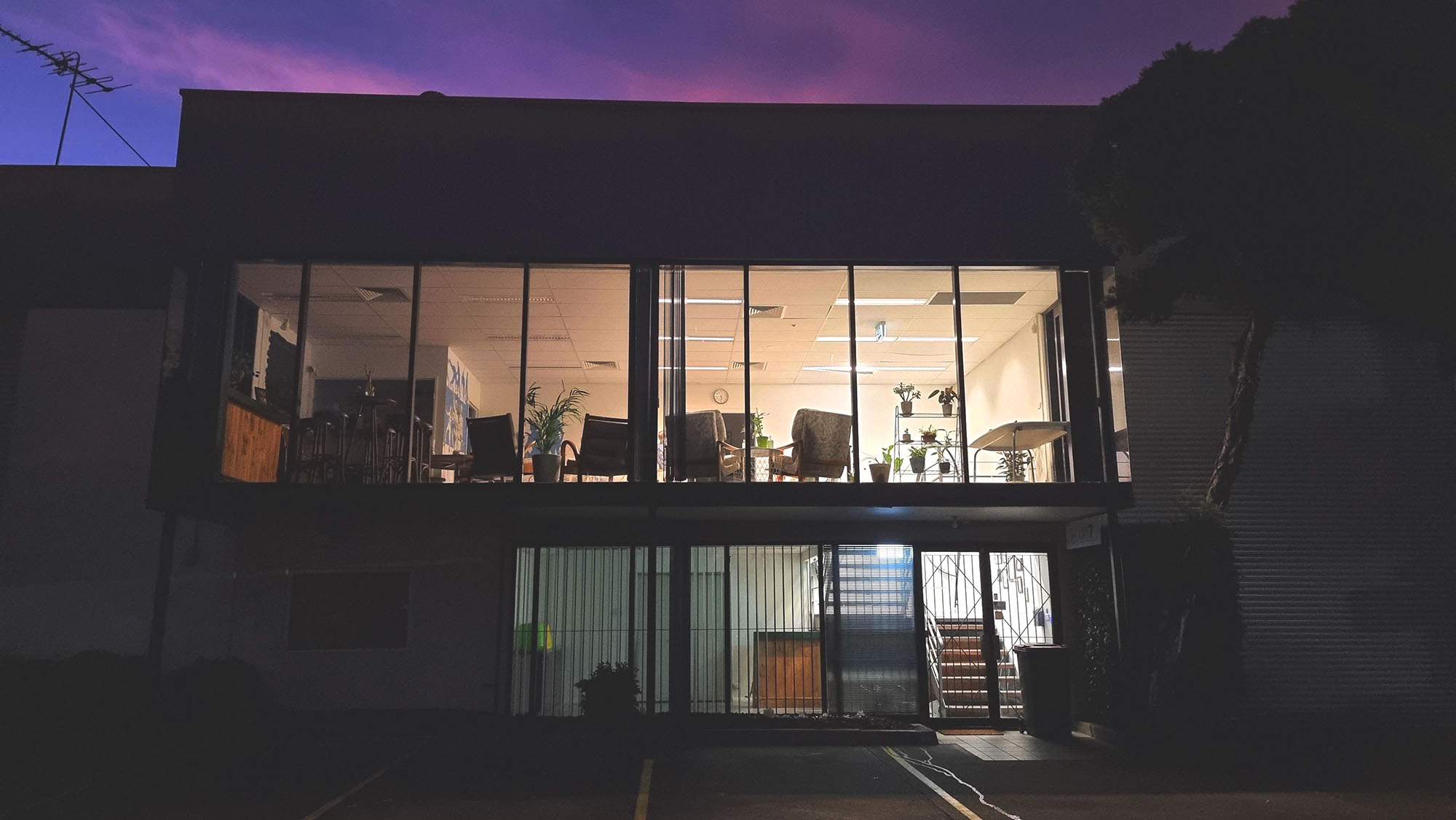 LOT7 Rehearsal and Performance Space
LOT7 is a space for performing artists to gather, practice, do class, develop work, share ideas and connect with a wider community of practice. Managed by Dance Makers Collective, Australia's only collective-led professional dance company, LOT7 is housed on Darug Country in Seven Hills and has two well-equipped rehearsal spaces, appropriate for dance and theatre rehearsals, classes, small events, talks, showings of works in progress, filming and other creative activities. The complex also has basic kitchen facilities, a large naturally lit communal area, office and plenty of on-site parking.
LOT7 is a community arts space, available for hire at community rates for unfunded activity, as well as for commercial use. LOT7 is home to Dance Makers Collective and other resident groups, and provides a rich opportunity for creative people to meet peers, hang out and engage in classes and activities for professional artists, budding professionals, hobbyists and creative enthusiasts.
LOT7 is a place where professional and community dance practices intersect, we welcome the breadth of dance activity hiding in the bedrooms, garages and community halls around us, as well as host national and international professional artists for extended residencies, develop large-scale touring performance works and host gathering opportunities where this cross-section of communities of performance making can exchange with one another, build networks, get feedback and support one another.
LOT7 is an inclusive space, we champion diversity and welcome people from all walks of life into our studios.